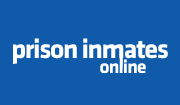 Prison Inmates Online is a directory that connects people through social networks along with inmates in US prisons. A prisoner & family support & information network. It's a great place to find prison pen pals or write a prisoner.
Sure you can write a prisoner here, lots of them in fact. But Prison Inmates Online is so much more. It's a whole social community for family, friends, and pen pals of inmates to come and share their knowledge and experiences. Is a great place for people just getting started to educate themselves as well.
Here are some fun things you can do here, create events, post in the inmate forums or prison forums about general prison talk, view inmate ads or inmate profiles, be an inmate advocate, write inmate letters, find penpals, read other prison voices, and be a part of the PIO and PVO community.
PrisonInmates.com is owned by PrisonVoice.com LLC. Prison Voice ™ is federally trademarked and protected by law. You must be 18 years of age or older to use this site.
Cost model: Time Material
Management tool: Jira tracking system
Project management method: Agile-based method to work out for versions
Since: November, 2011.